Out of an abundance of caution due to the coronavirus pandemic, the Organic Crops Virtual Field Tour will be an online event instead of on-site. Video presentations and educational content will be posted beginning 9:00 a.m. on Thursday, October 1, 2020.
Topics Include:
Organic Disease Management
Honey Bees, Bee Keeping, Supporting Pollinators and Landscape
Cleaning and Sanitizing on Small Farms
Alley Cropping Agroforestry Systems for Organic Vegetable Production
Microgreens
Kabocha Squash
Natural Pollinator Habitat
Strawberry Production
2020 Cover Crop Variety Trial Results: Nitrogen Variation and Management
NOTE: Be sure to complete the Evaluation after viewing all of the videos to qualify for the prize drawing!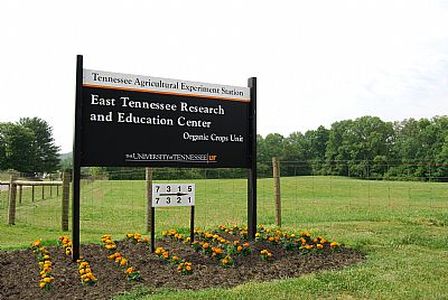 Register now for the Organic Crops Virtual Field Tour:
Event Introduction
View our Field Tour Session presentations now.
Event Promo
Questions?
Reach out to the East Tennessee AgResearch and Education Center by phone at 865-974-7201.
Please note:
This year's event is taking place entirely online. No activities will be taking place at the AgResearch and Education Center.